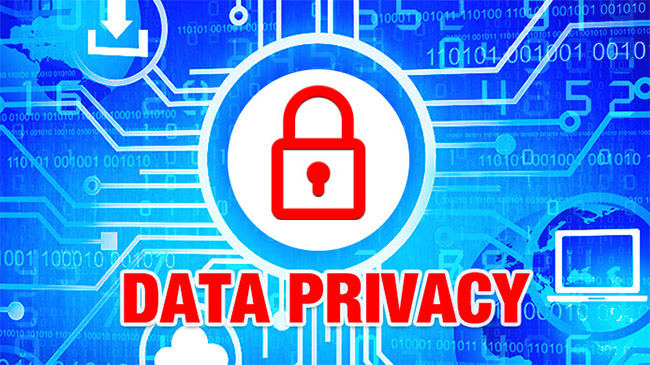 PRIVACY NOTICE AS PER REPUBLIC ACT NO. 10173
AFPMBAI upholds an individual's data privacy rights and observes that all personal information, sensitive personal information, and privileged information collected and to be collected are processed or recorded, managed, organized, stored, updated, retrieved, consolidated, used, blocked, and erased according to the Data Privacy Act of 2012 (RA 10173), its Implementing Rules and Regulations (IRR), and various Circulars under the principles of transparency, legitimate purpose, and proportionality. By sharing your personal data and information with the AFPMBAI in the process of applying for and availing insurance, loan, and real estate products, you hereby confirm with the following:
Data Privacy Consent and Waiver
"I hereby give consent to the processing, sharing, and/or transferring of my personal data relating to my account/s, without notice, to AFPMBAI, its service providers and entities or third parties having authority or right to such disclosure of information as in the case of regulatory agencies, governmental or otherwise, which have required such disclosure from AFPMBAI, also to enable AFPMBAI to service my account/s, to provide all existing features and future enhancements thereto, and to avail other AFPMBAI products, services, facilities, and channels as the AFPMBAI deems necessary. I agree to hold AFPMBAI, its affiliates, subsidiaries, and third party service providers free and harmless from any liability arising from or in connection with the consent herein given."
As a customer of AFPMBAI, you have certain rights under the Data Privacy Act, which include the following:
✓  Right to be informed
✓  Right to object
✓  Right to access
✓  Right to correct
✓  Right for erasure or blocking
✓  Right to file a complaint
✓  Right to damages
✓  Right to data portability
CREDIT INFORMATION SYSTEM ACT (CISA) AS PER REPUBLIC ACT NO. 9510*
This is to notify you that pursuant to Republic Act (RA) 9510 and its Implementing Rules and Regulations (IRR), creating the Credit Information Corporation (CIC), we are mandated to submit your basic credit data (as defined in RA 9510 and its IRR), as well as any regular updates or corrections thereof, to the CIC for consolidation and disclosure as may be authorized by the CIC, and other credit reporting agencies duly accredited by the CIC, for the purpose of establishing your creditworthiness. Listed below are some of the required basic credit data for submission to the CIC:
Name and basic personal demographics
Address(es) and contact details
Detailed credit facilities (e.g. credit cards, loans)
Credit history (e.g. cards/loan balances, payment history and delinquency, if any)
For more information, please visit www.creditinfo.gov.ph.
No further action is required on your part.
Thank you for your cooperation.
(*RA 9510 is an exemption to RA 10173 of the Data Privacy Act of 2012)
For questions and other concerns, please contact the Data Protection Officer:
3/F AFPMBAI Building, Col Bonny Serrano Road corner EDSA, Quezon City
Telephone Number: (02) 911-4051 local 263
Email address: dataprotection@afpmbai.ph
The AFPMBAI Management