The recent C-130 plane crash in Patikul, Sulu was very unfortunate, an incident that kept AFPMBAI busy and alert. The Association mobilized to give immediate assistance to the victims' families, hence, the prompt release of wounded-in-action financial assistance for the injured soldiers on 06 July 2021, just two days after the crash.
The wounded soldiers and their families were very thankful upon receiving the financial aid from the Association. They expressed how lucky they were to have AFPMBAI as a partner in financial security, to the point where they had no worries about their medical needs. 
Meanwhile, the Association also facilitated the death benefit cash advance for the families of members who perished in the crash. So far, a total of P2,172,150.50 has been released to 23 beneficiary families.* The cash advance will be given to them upon their filing of request and submission of documents from their survivor officer. 
To date, all 47 wounded members have received their P12,000 wounded-in-action benefit last 07 July 2021. It only took two days for the team to finish a total disbursement of P564,000. 
Disbursements were made possible by the Area and Branch Operations Division (ABOD) Mindanao team, with Mindanao area head Deonesio B Corong II leading the Zamboanga team; supported by branch head Sharina A Deriza and branch personnel Nhasramona U Jasim. They were also assisted by Capt Robeline R Carpio PN (GSC), U1, Western Mindanao Command in the following Zamboanga City hospitals: Camp Navarro General Hospital, Zamboanga City Medical Center, Zamboanga Doctors Hospital, West Metro Medical Center and Ciudad Medical Zamboanga. Cpl Ghent S Velos, Survivor NCO, 11ID, PA was also there to lend a hand at the Southern Philippines Medical Center in Davao City.
AFPMBAI was the only organization that extended immediate financial assistance to survivor-members barely a couple of days after the incident.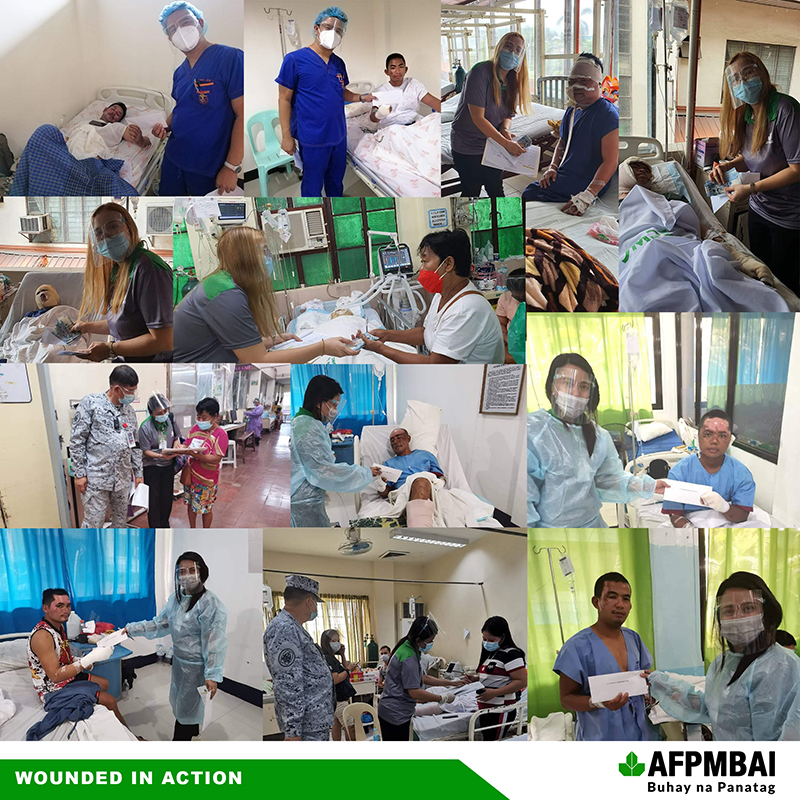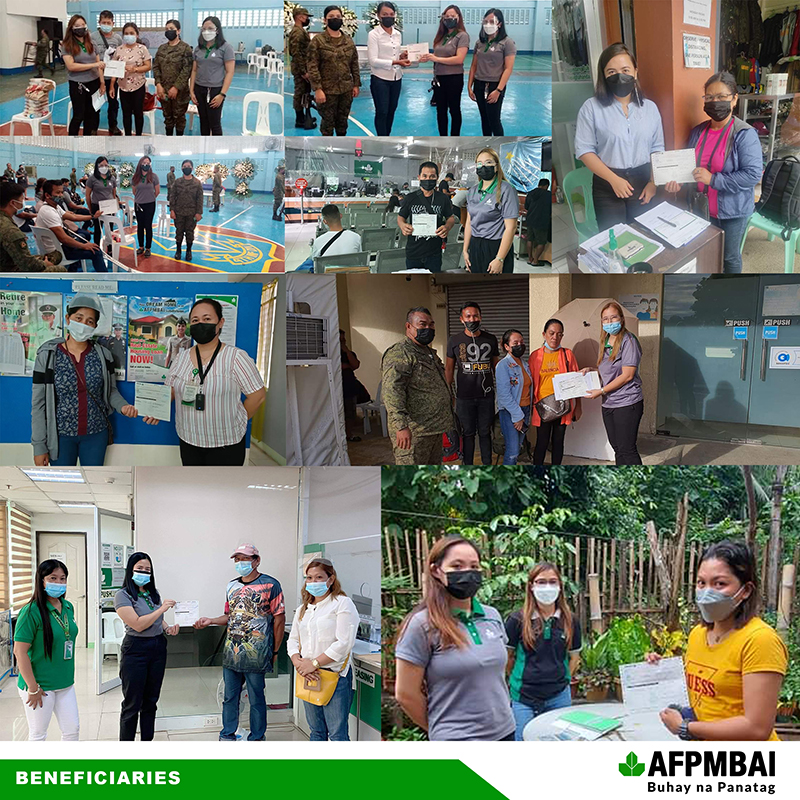 *This is the CA amount released as of 13 July 2021. The minimum MBAI Protek basic membership insurance coverage for uniformed personnel with a Private rank is P430K (upgraded contribution), including a P200K additional killed-in-action benefit.