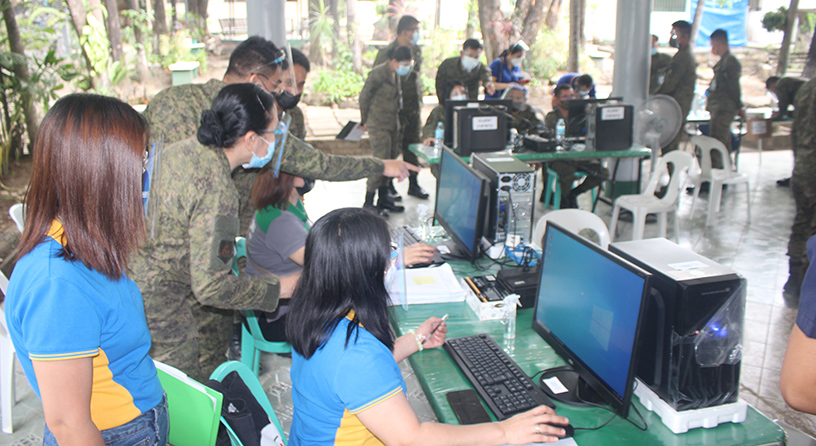 The Finance Center Philippine Army (FCPA), with its mandate to provide financial services to the Philippine Army personnel, has implemented the Centralized Deduction Management System (CDMS) of the Philippine Army. This is part of the continuous transformation of the Center in transcending the culture of good governance and genuine transformation. With the able guidance of COL SEIGFRED C TUBALADO (INF) PA MNSA, Director, FCPA, said system was soft launched on May 11, 2021, which was attended by the representatives of the different Financial Institutions (FIs) and Finance Service Field Offices (FSFOs) of FCPA.
 The system is an innovative intercession between FCPA and accredited FIs to automate the loan application and billing processes which aims to provide accurate and timely deduction of loans availed by PA personnel. It shall address the concerns of PA personnel on availing of multiple loans resulting to understated Net Take Home Pay (NTHP) causing financial instability at their end and other financial-related issues that affect their morale. It shall also reduce excessive loan deductions, preclude anomalous transactions and produce efficient billing system.
The salient features of CDMS include a serial number-based verification of financial status via Short Messaging System (SMS) connectivity; add and cancel loan application; loan-locking system to prevent multiple loan application; electronic billing file upload to the PA payroll system for accurate and timely deduction; and centralized recording of loan applications to prevent understatement of NTHP. The processing of loans thru CDMS shall be thru the FSFOs which are co-located with the largest Philippine Army Major Unit in a region.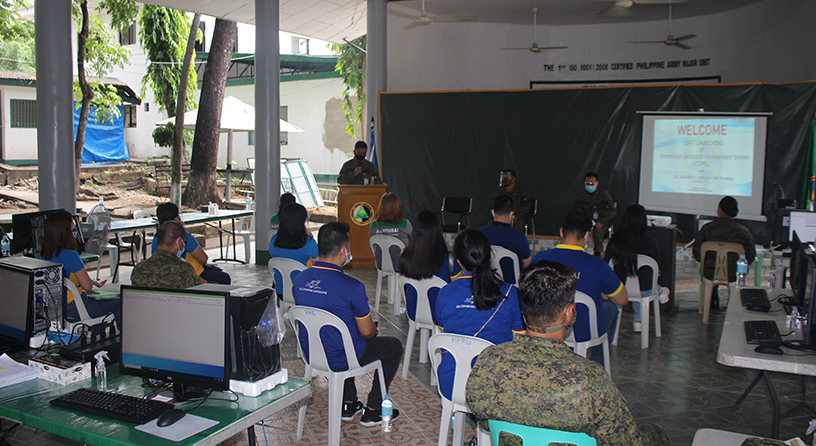 The system offers transformation on loan processing which ensures data security and efficient payment scheme. As stakeholders of FCPA, the FIs expressed their utmost support in the implementation of the system, as well as other future programs innovations of the Center to bring better services to the PA personnel.