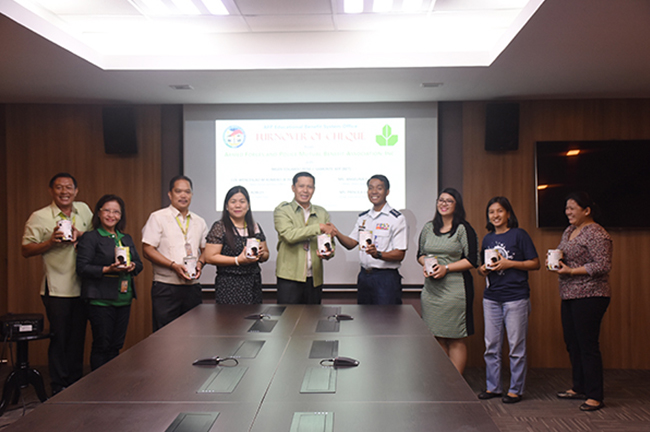 QUEZON CITY– AFPMBAI President, MGen Edgardo Rene C Samonte AFP (Ret) (center-left) handed over a check amounting to P1.9M to AFP Educational Benefit System Office (AFPEBSO) during the ceremonial turnover held at the AFPMBAI Board Room, on 12 May 2016.
The AFPEBSO Chief/General Manager, Lt Col Genaro C Menor PAF (GSC) (center-right) received the symbolic check amounting to P1,995,122.70. The amount is part of AFPMBAI's Experience Refund (ER) that will go to AFP and the Citizen Armed Force Geographical Units (CAFGU) scholars.
Present during the ceremonial turnover were AFPMBAI representatives, Angelina Jutie, Head, Direct Sales Department, (second to the left);  Celso Robles, Social Services supervisor (third to the left); Prescy Ginez, Group Insurance supervisor (fourth to the left); and AFPEBSO personnel, Nida Flores, Portfolio Investment Associate (second to the right); Beatriz Ericka Popa, Program Development Associate (third to the right); Farah Canceran, Customer Service Staff-Luzon (fourth to the right).