AFPMBAI sends its deepest sympathies to the families of late Capt Ian Gerru Pasinos (PAF) and Capt Jhon Paulo Aviso (PAF), who passed away from a plane crash last Wednesday, 25 January 2023. They were in a training flight using an SF-260 Marchetti when they crashed into a rice farm in Pilar, Bataan. The PAF's SF-260TP fleet has been grounded while the cause of the crash is being investigated.
Being true to its commitment of providing "Buhay na Panatag," AFPMBAI has given cash advance checks to the beneficiaries of the fallen captains during their wake.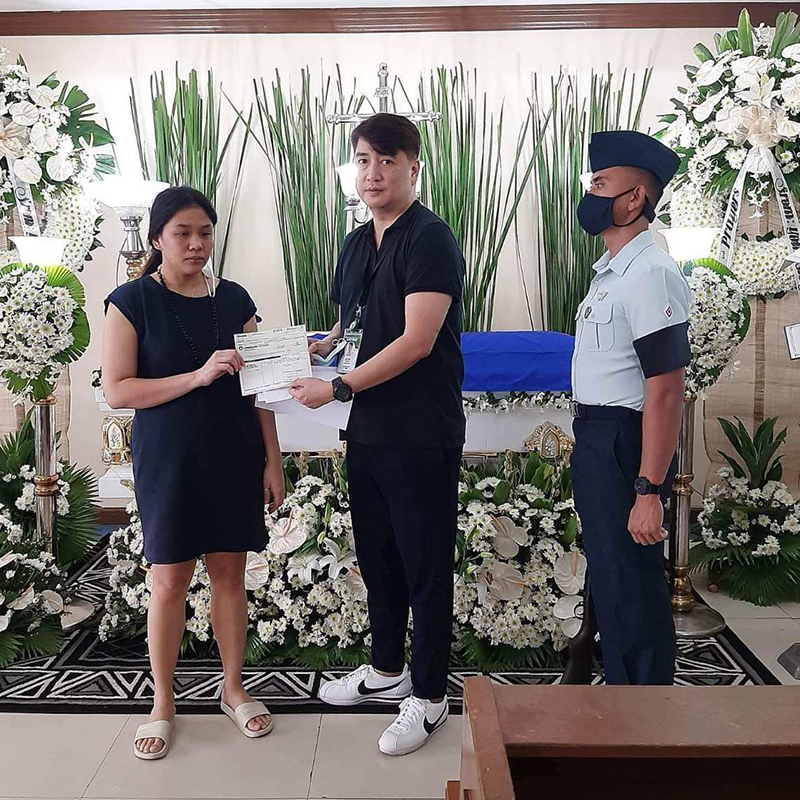 Handover of cash advance check to the sister of late Capt Ian Gerru Pasinos (PAF), Ira Gladys P Loja.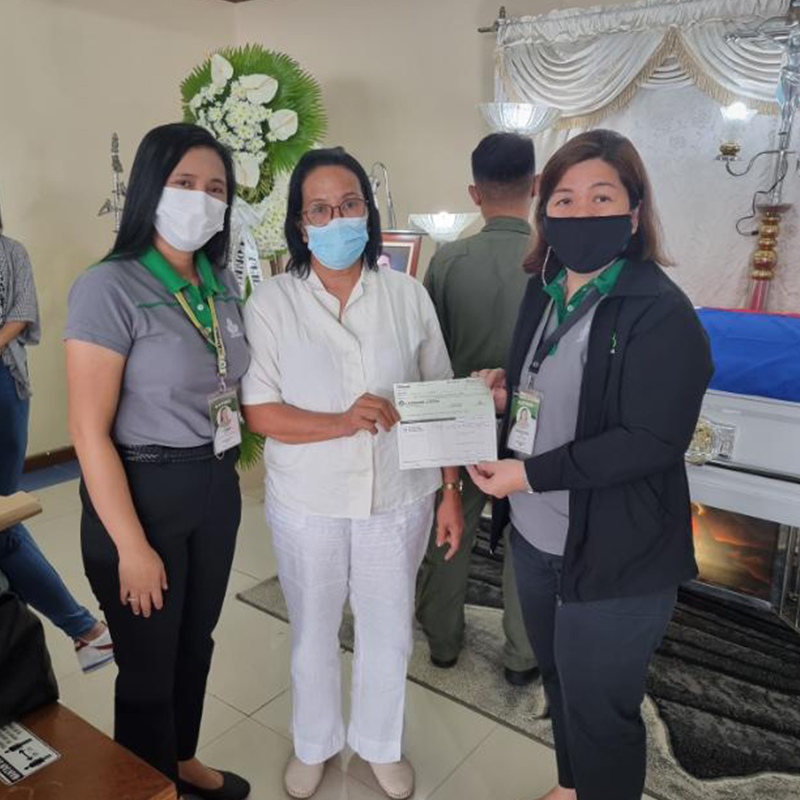 Handover of cash advance check to the mother of late Capt Jhon Paulo Aviso, Lolita Aviso, in his wake at Villamor Mortuary