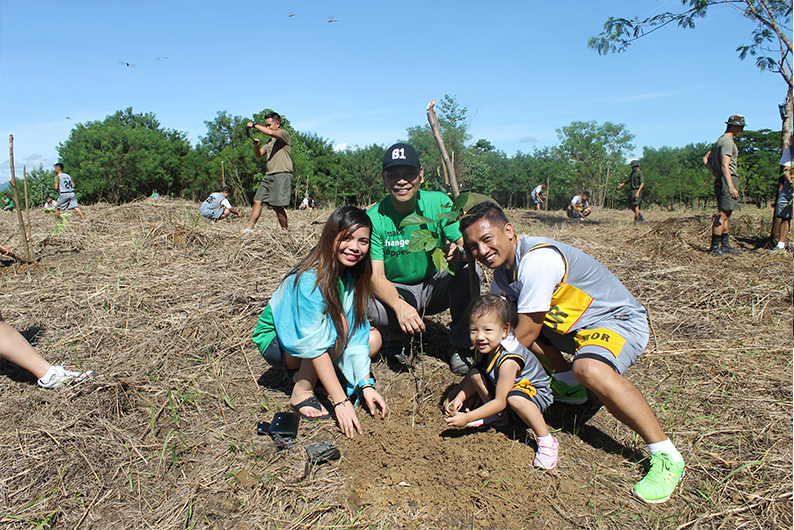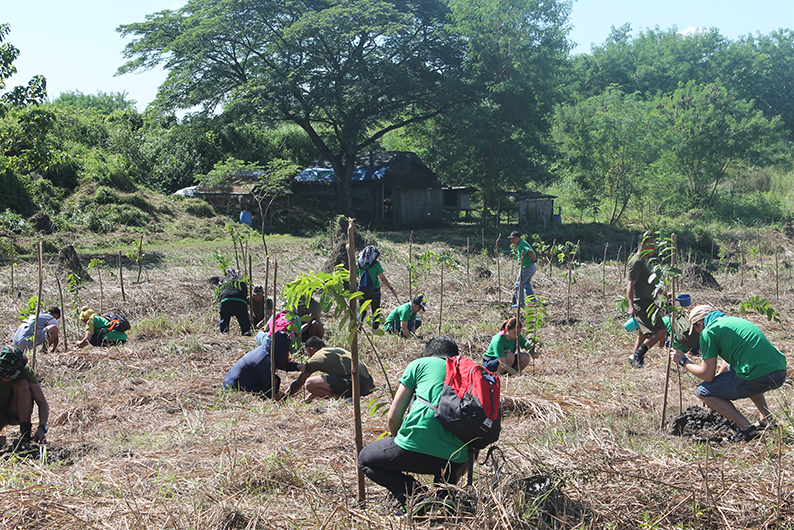 AFPMBAI advocates in creating impact in the lives of its members as well as contribute to community development through its Rebuilding. Empowering. Advocating. CHange (REACH) projects.
Last September 10, 2016, a tree planting activity was held at Mechanized Infantry Division (MID), Camp O' Donnell, Capas, Tarlac. 63 AFPMBAI employees and 150 MID soldiers participated in the said activity, planting a total of 500 seedlings.
Proceeds from the RUN to REACH fun run held last June 2016 was used as fund support for the tree planting activity.
Aside from the tree planting activity, AFPMBAI Head, Sales Operations Group and COO, RAdm Philip L Cacayan AFP (Ret) and Head, Social Services Office, Col Wenceslao M Romero Jr (Ret) also handed over two (2) sets of entertainment package to the Mechanic Infantry Battalion represented by Chief of Staff, MID, Col Robert C Dauz PA (GSC).