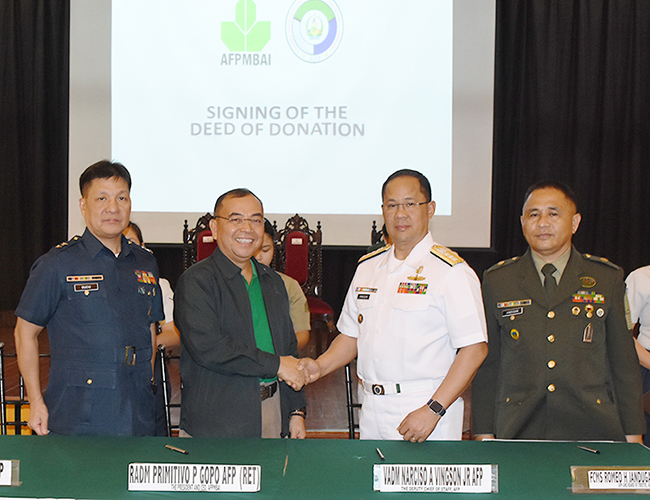 Donations for AFP-GHQ. AFPMBAI, represented by President and CEO, RAdm Primitivo P Gopo AFP (Ret), turned over various donation packages to the Armed Forces of the Philippines- General Headquarters (AFP-GHQ) through Deputy Chief of Staff, AFP, VAdm Narciso A Vingson AFP.
Donations include sports and gym equipment, an entertainment package, desktop computers with printers and an ambulance unit.
The ceremonial turnover was held last October 27, 2017 at the AFP Commissioned Officers Club (AFPCOC), Camp Aguinaldo Quezon City.
Other officers who witnessed the turnover were former AFPMBAI Board Member, FCMS Romeo H Jandugan (INF) and AFPMBAI Board Member, BGen Arnel M Duco AFP.