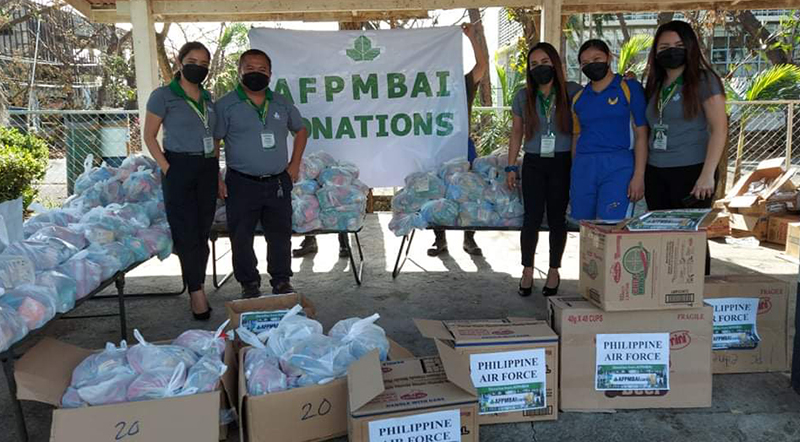 Last 24 December 2021, AFPMBAI, through its Cebu branch team, distributed grocery packs containing canned goods, rice, noodles, crackers, coffee, and milk to the members and families of the Philippine Air Force (PAF), Philippine Army (PA) and Philippine Navy (PN) in Cebu.
Branch Sales and Operations Specialist Maricel Mata led the Cebu team in handing over the packs to the said branches of service through their representatives:1Lt Carla Kathrina F Musca PAF, Executive Officer, ACCS for Logistics (C4), Headquarters Air Mobility Command (HAMC); LtGen Robert C Dauz PA, Commander of the Visayas Command and AFPMBAI Trustee; and Capt Raul Regis PN (GSC), Acting Commander of Naval Forces Central. The said handovers took place in HAMC, PAF, BGBNEAB, Lapu-Lapu City; Headquarters Visayas Command, Camp Lapulapu, Apas; and Naval Forces Central, Lapu-Lapu City, respectively.
Gen Dauz conveyed his heartfelt appreciation for the Association's generosity saying, "We could never postpone Christmas. How you celebrate is measured by how abundant your heart is. So today, we are very glad because we have AFPMBAI."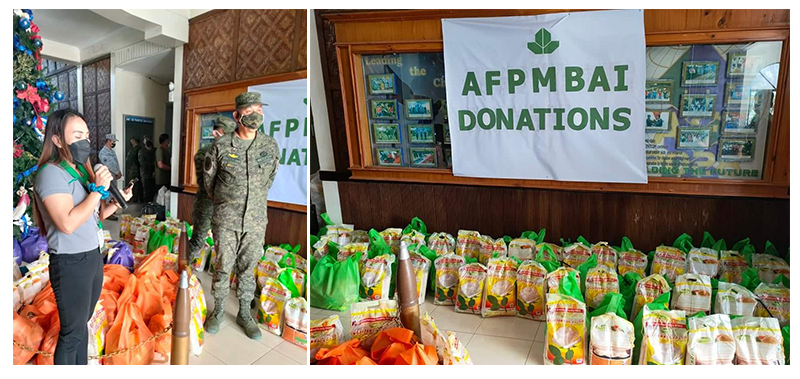 The grocery packs for Visayas Command was received by its Commander LtGen Robert C Dauz PA,
from Maricel Mata of AFPMBAI Cebu Branch.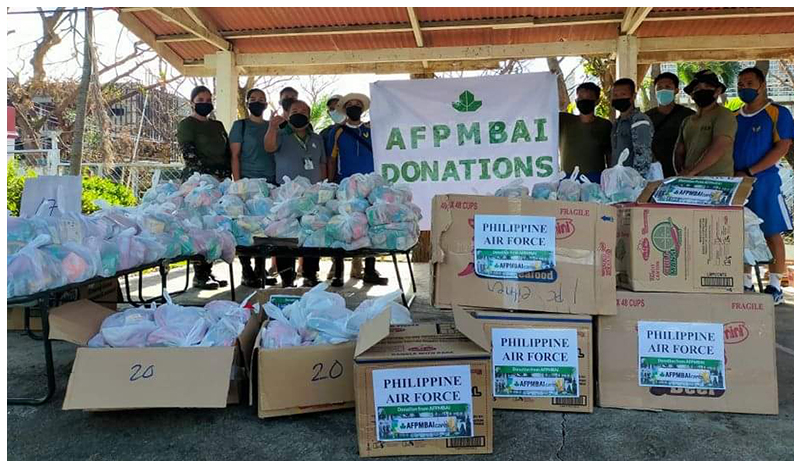 In behalf of HAMC, PAF, 1Lt Carla Kathrina F Musca was handed over grocery
packs by the AFPMBAI Cebu Branch team.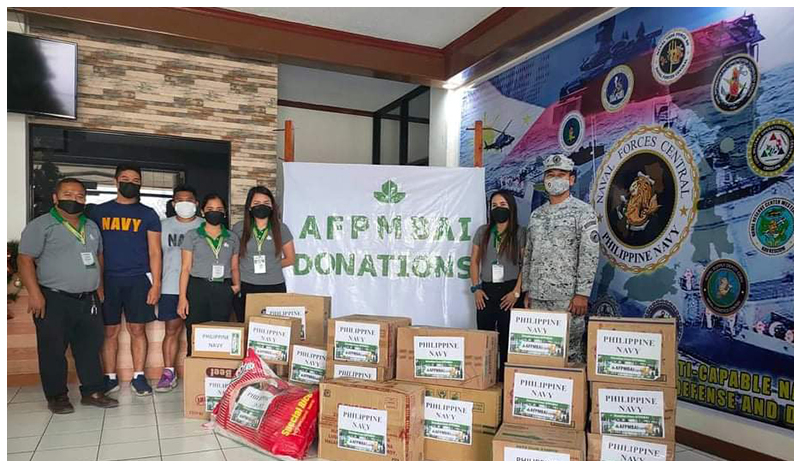 The Association's Cebu Branch team also gave grocery packs to the
Philippine Navy through Capt Raul Regis PN (GSC).